Industrial Trucks, Inc.
TLS
Docks & Shelters, Div.
Your Full-Range Material Handling Supplier

Since 1990!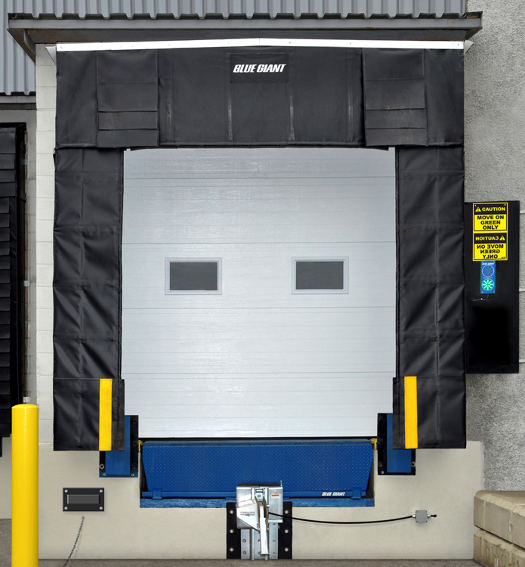 Blue Giant Dock Seals and Shelters improve energy conservation, help preserve internal temperatures and protect products from outside contaminants.

Which dock seal or shelter is best suited to your loading dock? Dock applications, site criteria and facility operations vary and may require one feature more than the others. Many configurations are available from basic types of compression dock seals, standard dock shelters, inflatable seals to hybrid dock seal / shelter /inflatable designs. To narrow down your options and determine the model that matches your application needs, call TLS Docks and Shelters Division to help you in assessing you loading dock requirements.
574-289-8577
For additional information about Blue Giant Seals and shelters click on the link below...

Blue Giant dock levelers have been setting the industry standard for safety, durability and ease of operation since 1963. Designed for demanding applications, each dock leveler offers exceptional performance, reliability, and safety levels as well as a low lifetime cost of ownership.

With pit style, vertical storing, and edge-of-dock models in our equipment portfolio, Blue Giant has a solution for any type of freight-handling need.
For additional information about Blue Giant dock levelers click on link below... OR call TLS Docks and Shelters Division @ 574-289-8577.
2018 TLS Industrial Trucks, Inc. All Rights Reserved
|
|
|
|
|
|
|
|
Toll Free (800) 487-4886 Local 574-289-8577 Fax 574-289-2177